Warmda LLC can likewise customize the engine preheater to fit your needs.
At Warmda LLC we always pay attention to what our customer's have to say.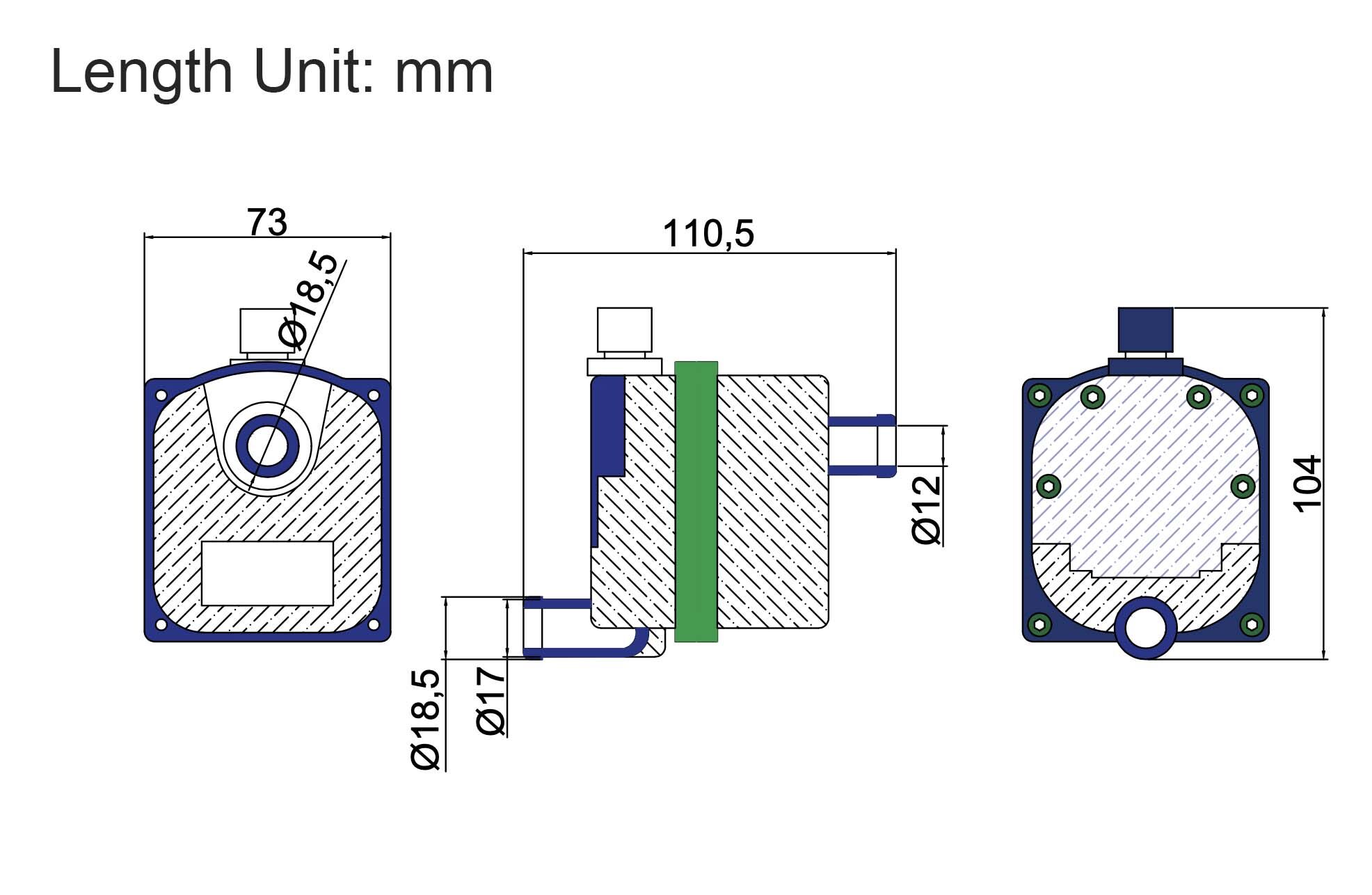 Warmda Engine Preheater Titan-P1 Dimensions
Over the years we received a lot of feedback from manufacturers and parts dealers for smaller vehicles such as go-karts and ATVs.
They said that the regular Warmda heater was difficult to install in these small vehicles.
Some car repair shops said that the regular Warmda heater was even too big for some small cars.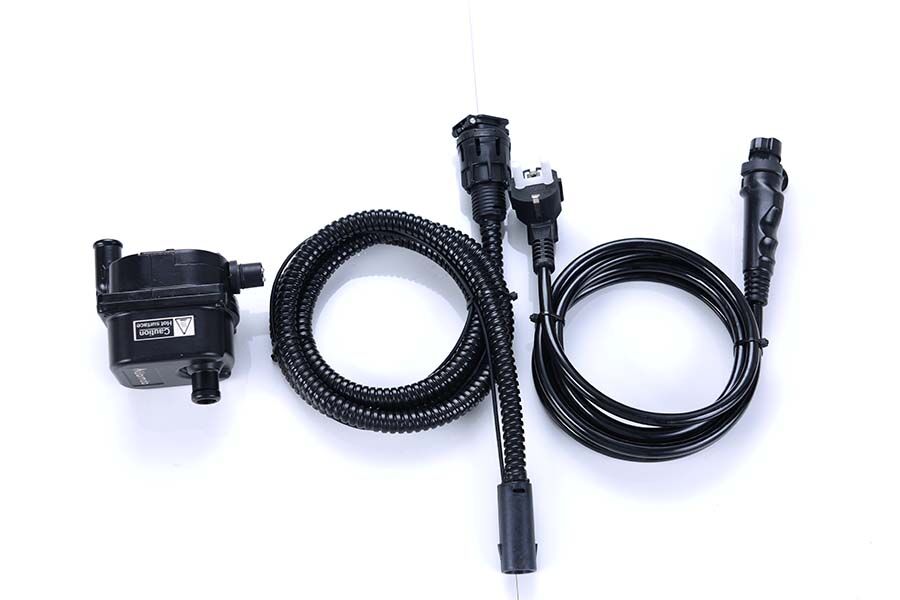 Warmda Engine Heater Mounting Kit
In response to customer feedback, the team of engineers at Warmda decided to design a heater that was compact and small in profile.
This effort led to the design of the Titan-P1, which uses a W-shaped heater tube that fits against the inside wall of the heater.
This design minimizes the size of the heater.
Because of its small size, it was no longer possible to use a normal ceramic thermostat in such a small space.
To solve this problem our engineers opted for a flat mechanical thermostat.
This allows effective control over the size of the heater, while taking advantage of the mechanical thermostat.
The built-in water pump is mounted in the middle section of the heater hose.
When the pump is working, antifreeze can flow from the four walls of the heater to the outlet.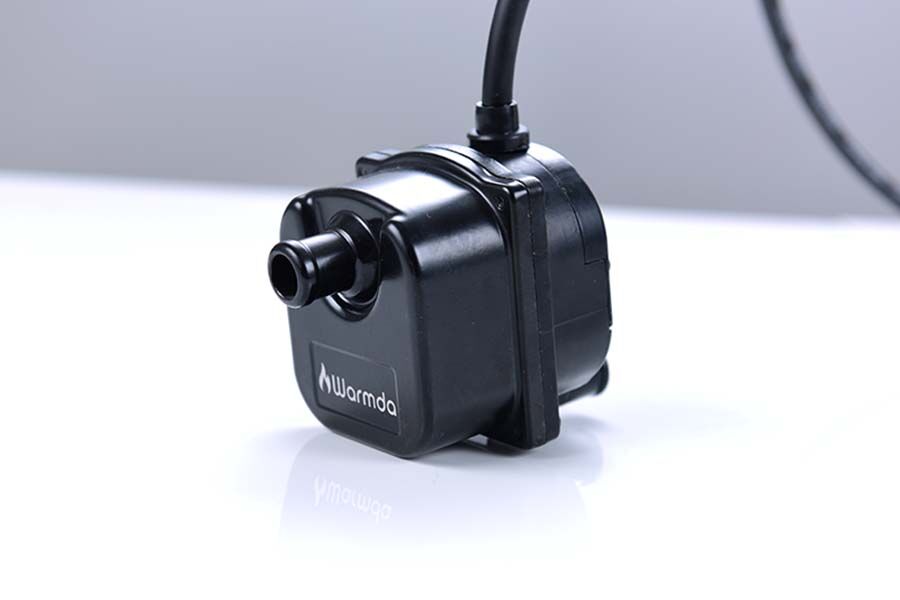 Warmda Engine Preheater
The Warmda engine preheater is very easy to install.
Installation of the Titan-P1 is very simple.
All that is required is to cut off one of the warm coolant hoses, connect the heater, and remove excess air from inside the heater and pipes.
The simple installation not only saves time but minimizes potential problems during installation.
If you are excited about becoming a Warmda engine heater dealer, please send us an email now and we will respond within 8 hours.