The Warmda diesel hot water heater uses high-quality Japanese Kyocera electric plugs so there is no need to worry about having difficulty starting the heater in extremely cold weather.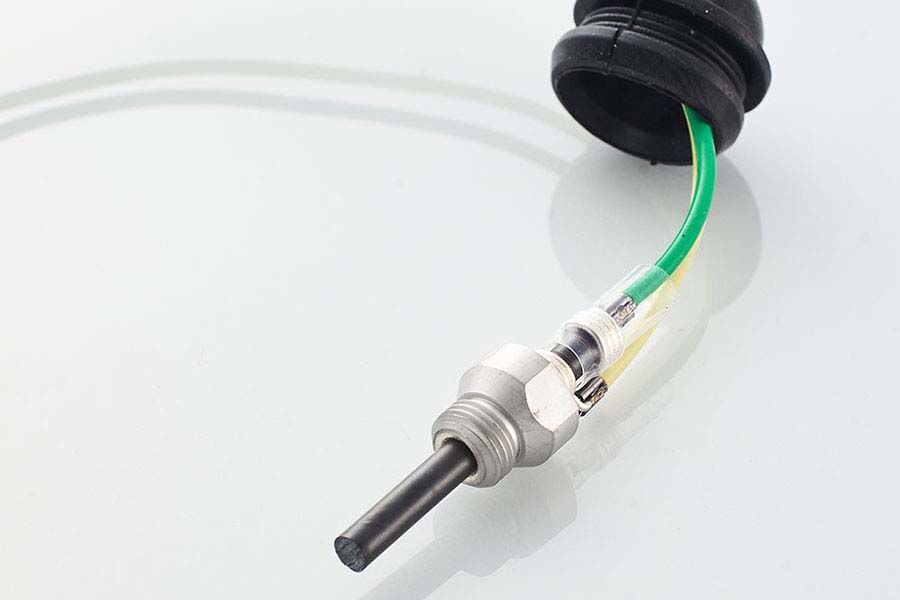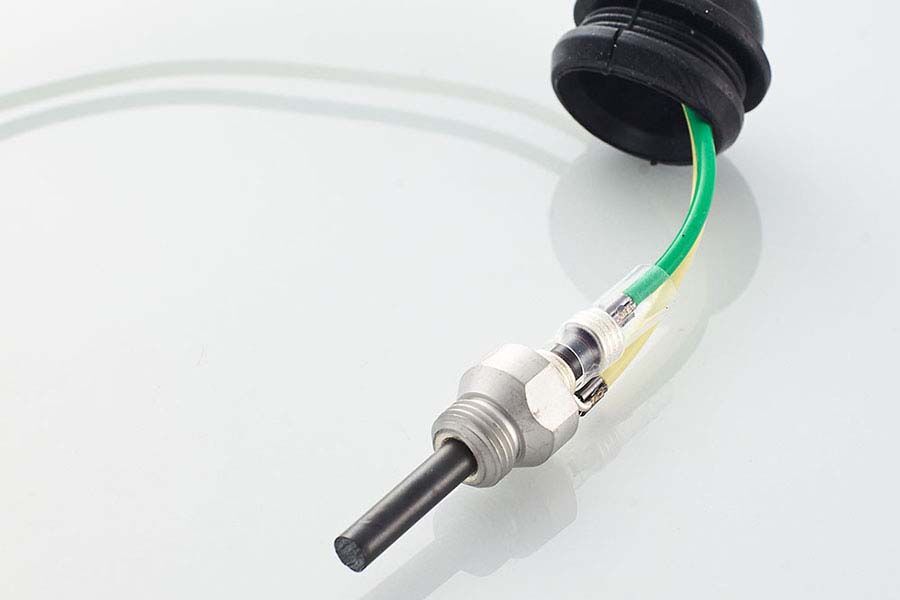 Warmda Diesel Heater Glow Plug
Warmda uses a special flexible exhaust pipe combined with a superior sound deadening exhaust muffler both of which greatly reduce the heater's noise.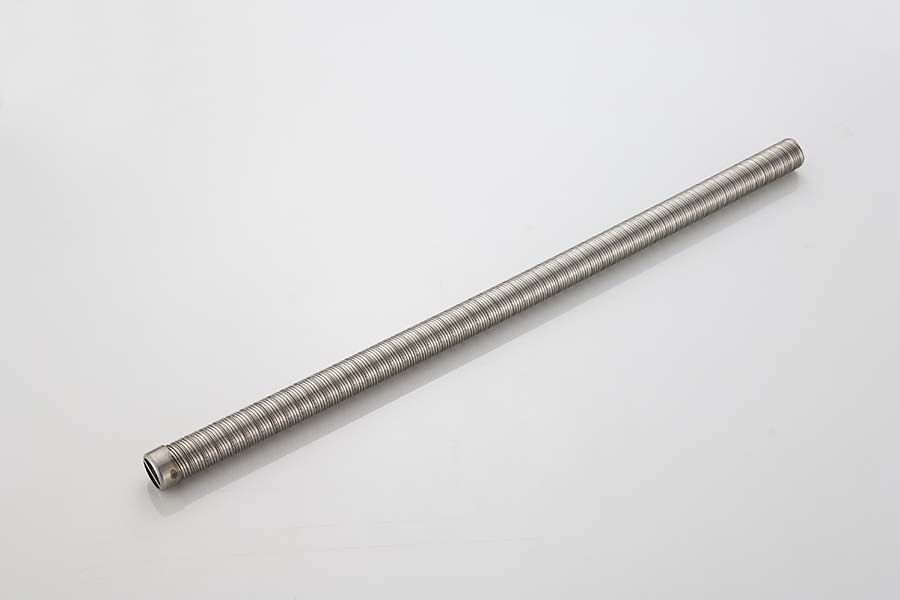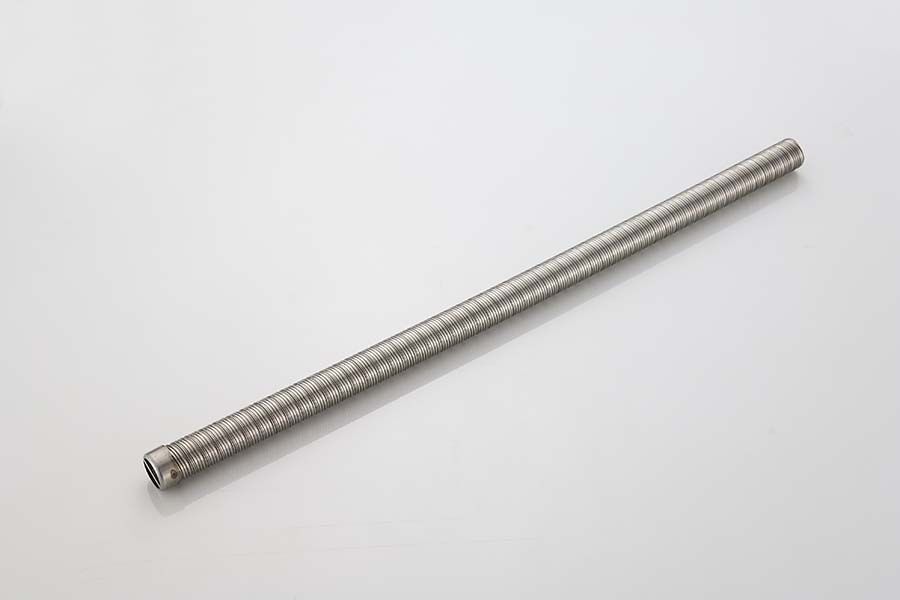 Warmda Exhaust Pipe
The use of a filtering medium on the intake muffler not only filters the combustion air so that the heater is less likely to build up carbon, but it also smooths out the airflow entering the combustion chamber.
Smoother air intake flow allows the heater to burn more evenly further reducing heater noise levels.
The metering fuel pump is another very important component that affects the longevity and proper functioning of the heater.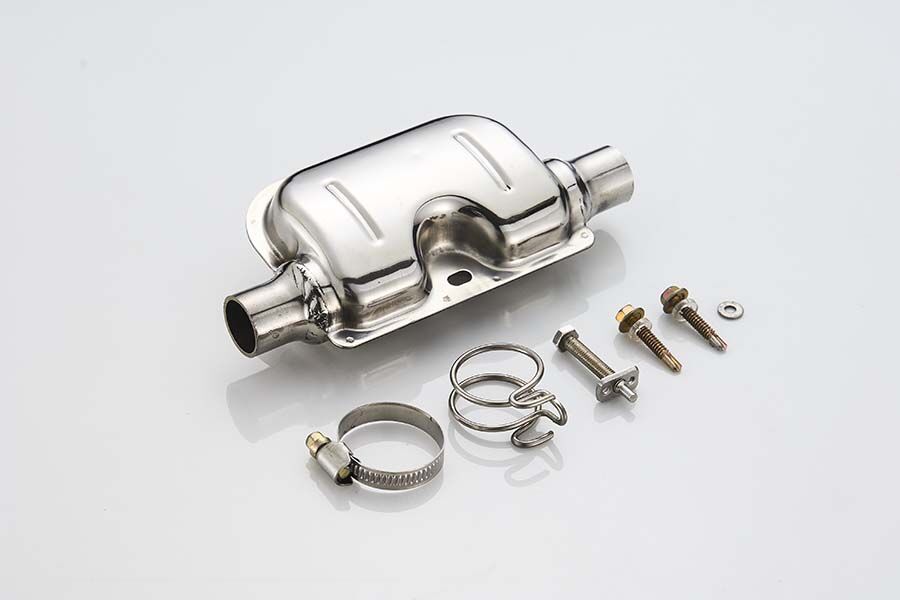 Warmda Exhaust Muffler
Engineers at Warmda carefully designed the metering fuel pump and accurately CNC machined its components in order to ensure a precise amount of fuel delivery.
The casing of the fuel pump is also specially treated to make it corrosion resistant.
The Warmda diesel hot water heater has two control options available as well as a choice between two motors.
Brushed Motor (D1250A) – The biggest disadvantage of a brushed motor is that it can be noisy when the motor is working.
In addition, the lifespan of a brushed motor is around 1500 hours.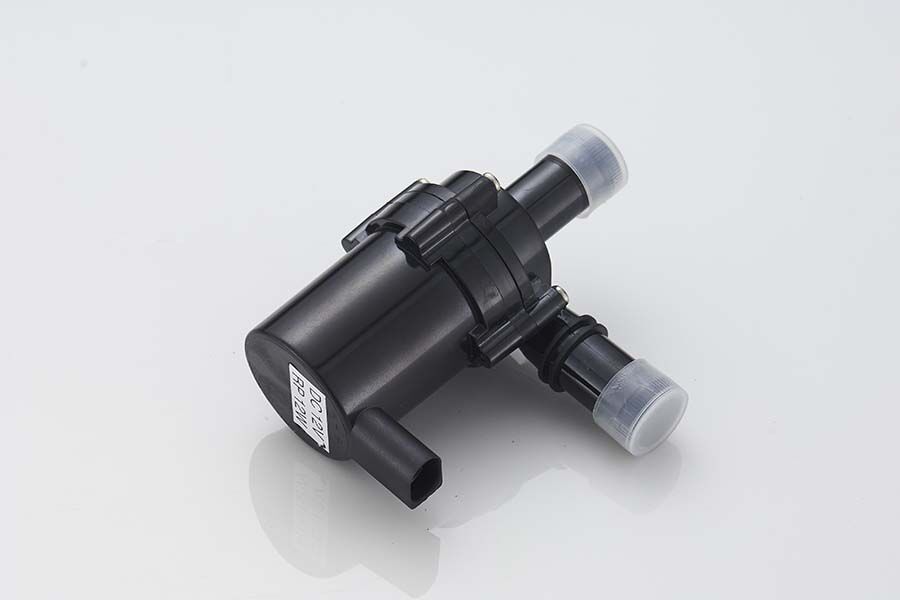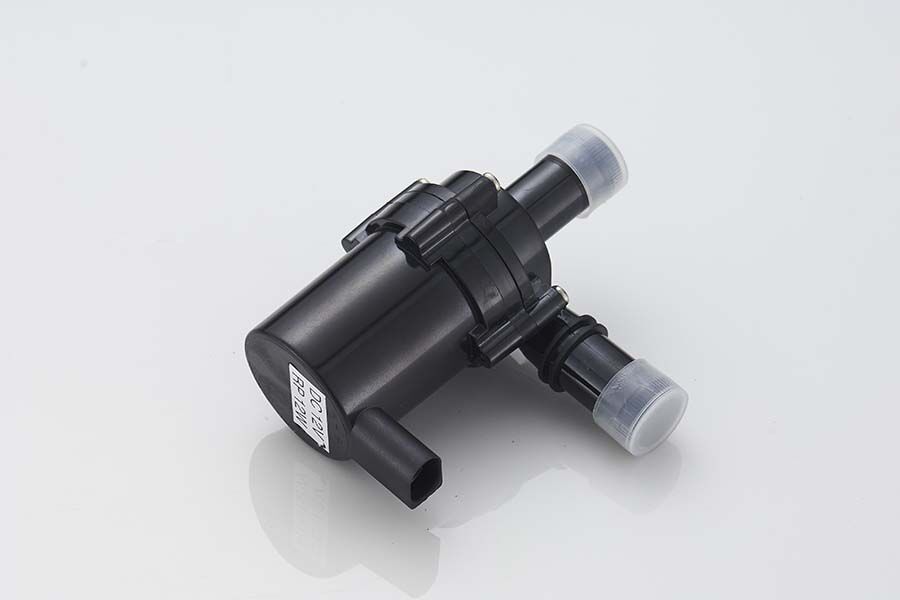 Warmda Water Pump
Brushless motor (D1250B) – The biggest advantages of a brushless motor are its quiet operating levels, long lifespan, and low power consumption.
However, these advantages come at a slightly higher price.
At Warmda we are confident that your customers will be impressed by the high quality and dependable functionality of our diesel hot water heater.
Please contact us for more information about our heaters and how you can provide your customers with the reliable warmth that comes from a Warmda heater.